DJI OSMO - General Info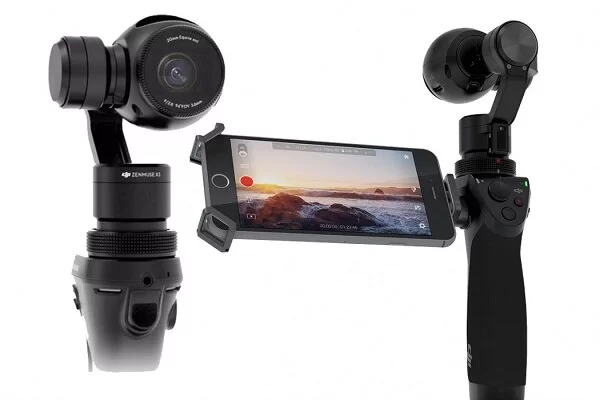 Handheld Stabilizer!
4K Video!
Easy to Use!
The DJI Osmo is a handheld camera and stabilizer. The Osmo uses the same camera found on the Inspire 1 professional aerial drone and mounts it on a light, compact hand-grip. The result is the ability to get super smooth 4K video and 16 MP photos literally in your grasp.
The Osmo uses the same Zenmuse X3 camera and three-axis gimbal found on the DJI Inspire 1. That excellent combination insures that you get rich and smooth video.
The Osmo X3 camera specs are:
Zenmuse X3 Camera & Gimbal
Sony EXMOR 1/2.3"
20mm Lens
5 Photo Modes
3 Video Modes
12.4 MP Max Image Res
4K UHD Max Video Res
100-1600 Photo ISO Range
100-3200 Video ISO Range
8s - 1/8000s Shutter Speed
94° Field of View
JPEG & DNG photo formats
MP4, MOV, and MPEG-4 video formats
See a full list of specs here.
Using the free DJI Go app, simply use the touchscreen interface on your smartphone and tablet. You can also see your shots in real-time, with resolutions from 720p HD to 2160 UHD. You can even upload your photos and videos directly to the Web.
The Osmo provides 360-degree coverage, which means that you can get flawless panoramic shots. The Osmo can also deliver time-lapse photography and a remote-control setup. You can learn more about these features at our FAQ section.
The Osmo comes stock with: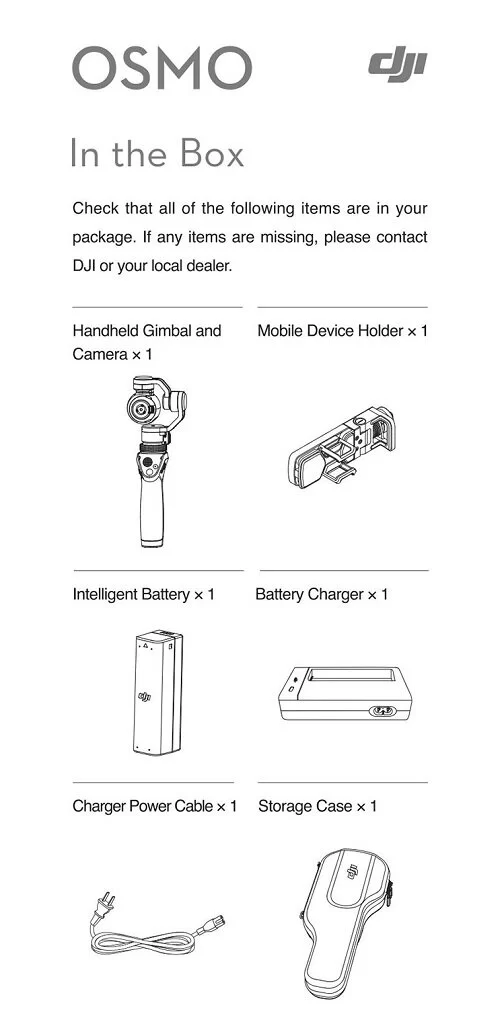 See a detailed list of what's included here.
Drone World retails the standalone Osmo Handheld 4k Camera Gimbal Stabilizer System for $569 and fully bundled for $949. You can learn more about the Osmo by visiting our Osmo Education Center. There you'll find specs, FAQs, and comparisons.
Click here to visit our Osmo page and find the Osmo kit that's best for you.